Solvents » Dearotomised Solvents
GRADES : 80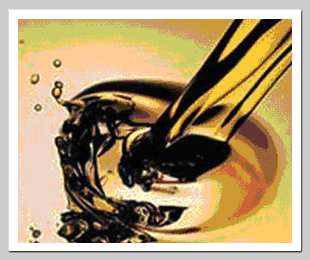 Introduction / Specification :
Dearotomised Solvents is chemically processed specially formulated solvent, free from Aromatics and unsaturated hydrocarbons, almost odourless clear and colourless liquid.
Application / Composition :
Dearotomised Solvents product is widely used in manufacture of Polish, metal degreasing products, speciality lubricants, agrochemicals, paint industries, ink industries, rust preventives, lube oil additives, pesticides, insecticide, specialty chemicals, fly sprays, fuel additive and a solvent for Industrial application.
Typical Properties :
| | |
| --- | --- |
| PROPERTIES | Result - Typical Dearotomised Solvents |
| Appearance | Bright & Clear Liquid |
| Colour (Lovibond) | Less than 0.5 |
| Odour | Odourless, Non - Offensive |
| Specific Gravity @ 29.5°C | 0.740 - 0.800 |
| Solubility in Water | Insoluble |
| Acidity | Nil |
| Flash point( PMCC) °C | 96 |
| Kinematic Viscosity at 40 °C, cSt | 1.4 |
| Aromatics | Less than 1% |
| Sulphur, ppm | Less than 50 ppm |
| BOILING RANGE - IBP | 205 |
| BOILING RANGE - FBP | 266 |
| Recovery, % | 98% |
Dearotomised Solvents is Used / Needs in Machine Tool Industries Applications / Uses as below:
Solvents are mostly used in as - aerosol products, degreasing agents, Insecticides, Pesticides, Mosquito repellants, solvent, solvents, distillates, bulk drugs, hydrocarbon solvent fluids, Aliphatic hydrocarbon solvents, de-aromatize hydrocarbon solvents, petroleum distillates, drilling fluids, printing ink oils, hydrocarbon solvents, Cleaning agent, Cleaners, Rust preventives, Aerosol rust preventives, Aerosol electrical contact cleaners, Perfume, Aerosol perfume, Mosquito Coil, Agarbatti, Fumer – perfume, Aircondition coil cleaners, Printing ink, Shoe polish, Speciality lubricants, Conning oil.
Dearotomised Solvents is used more in the following products:
Cleaning agent
Cleaners
Rust preventives
Aerosol rust preventives
Aerosol electrical contact cleaners
Perfume
Aerosol perfume
Mosquito Coil
Agarbatti
Fumer – perfume
Aircondition coil cleaners
Printing ink
Shoe polish
Speciality lubricants
Conning oil
Manufacturers, Exporters and Suppliers of Dearotomised Solvents from INDIA.
Our Quality prices products are being used in various countries like i.e. India, Srilanka, Bangladesh, Italy, New Zealand, France, Mauritius,Switzerland, Pakistan, Nepal, Myanmar, Vietnam, Thailand, Malaysia, Singapore, Philippines, Middle East Countries - UAE cities as Sharjah, Dubai, Abu Dhabi, Saudi Arabia, Qatar - Doha, Oman - Muscat, Iran, Iraq, Kuwait, Jordan, Egypt, African countries i.e. Nigeria, Ethiopia, Egypt, Uganda, Mozambique, Namibia, South Africa and western countries like UK, Brazil, USA, Argentina, Uruguay, Peru & European countries like Germany, Turkey, Spain, Netherland, England More... .
Delars, Distributers, Enquiries, Solicited From The Indian Space At Andhra Pradesh, Arunachal Pradesh, Assam, Bihar, Chhattisgarh, Delhi, Goa, Gujarat, Haryana, Himachal Pradesh, Jammu and Kashmir, Jharkhand, Karnataka, Kerala, Madhya Pradesh, Maharashtra, Manipur, Meghalaya, Mizoram, Nagaland, Odisha,Northeast India, Iraq, Punjab, Rajasthan, Sikkim, Tamil Nadu, Telangana, Tripura, Uttar Pradesh, Uttarakhand, West Bengal.
DISCLAIMER: The information given here is considered to be correct & is offered for your consideration, investigation & verification. No Warranties are expressed or implied, since the use of products are beyond our control.