Industry Specialty Oil » Aluminium Rolling Oils
Aluminium Rolling Oils (GRADES: 80 and 110)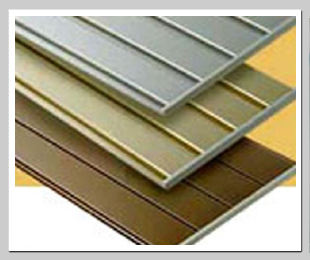 Introduction / Specification of Aluminium Rolling Oils:
Aluminium Rolling Oils 80 & 110 are premium quality, low viscosity straight mineral oil specially developed for cold rolling operation of aluminium sheets, strip or foils. Their narrow boiling ranges and high IBP reduce the rate of evaporation which brings down the consumption of oil (Roll Coolant) considerably. The inherent oiliness property reduces the friction to a greater extent and helps the metal reduction without any slippage. It is non-staining, non- corrosive and has good additive solubility for fats and alcohols which are added by the manufacturers of aluminium for the advantage of smooth productions.
Application / Composition of Aluminium Rolling Oils:
ALUMINIUM ROLLING OILS 80 & 110 are recommended for cold rolling of aluminium sheets, strip or foils.
Typical Properties of Aluminium Rolling Oils:
CHARACTERISTICS

Aluminium Rolling Oils

80

110

Kinematic Viscosity at 40ºC., cSt,
1.50 - 2.10
1.80 – 2.30
Flash Point, COC,°C, Min.
105
110
TAN, mg KOH / gm
0.002
0.002
Distillation Range, a) IBP b) FBP
a) 210 b) 250
a) 240 b) 280
Aluminium Rolling Oil is Used / Needs in Machine Tool Industries Applications / Uses as below:
Aluminium rolling oil mostly used in as - Aluminium Rolling Oils, low viscosity straight mineral oil, cold rolling operation of aluminium sheets, aluminium strip or aluminium foils, Roll Coolant, aluminium metal oil, non- corrosive aluminium rolling, oils.
Manufacturers, Exporters and Suppliers of Aluminium Rolling Oil from INDIA.
Our Quality prices products are being used in various countries like i.e. India, Srilanka, Bangladesh, Italy, New Zealand, France, Mauritius,Switzerland, Pakistan, Nepal, Myanmar, Vietnam, Thailand, Malaysia, Singapore, Philippines, Middle East Countries - UAE cities as SHarjah, Dubai, Abu Dhabi, Saudi Arabia, Qatar - Doha, Oman - Muscat, Iran, Iraq, Kuwait, Jordan, Egypt, African countries i.e. Nigeria, Ethiopia, Egypt, Uganda, Mozambique, Namibia, South Africa and western countries like UK, Brazil, USA, Argentina & More...
Delars, Distributers, Enquiries, Solicited From The Indian Space At Andhra Pradesh, Arunachal Pradesh, Assam, Bihar, Chhattisgarh, Delhi, Goa, Gujarat, Haryana, Himachal Pradesh, Jammu and Kashmir, Jharkhand, Karnataka, Kerala, Madhya Pradesh, Maharashtra, Manipur, Meghalaya, Mizoram, Nagaland, Odisha,Northeast India, Iraq, Punjab, Rajasthan, Sikkim, Tamil Nadu, Telangana, Tripura, Uttar Pradesh, Uttarakhand, West Bengal.
We have surplus capacity to produce lubricant and this extra capacity can be used to cater other parties to manufacture/filling their brand of product by way of toll blending.
DISCLAIMER: The information given here is considered to be correct & is offered for your consideration, investigation & verification. No Warranties are expressed or implied, since the use of products are beyond our control.