Industry Oil » Machine Tool Way Oil
GRADES: 32, 68, 100 & 220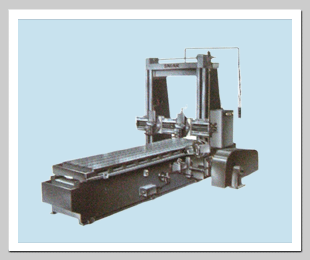 Introduction / Specification of Machine Tool Way Oil :
Machine Tool Way Oil 32, 68, 100 & 220 are blended from highly refined base stocks with excellent oxidation stability and are incorporated with oiliness, anti-wear, non-drip and anti-foam additives. The above combination enables the products to carry higher load of machine tools with minimum stick-slip, chatter and improved surface finish to the job. These grades also protect the parts against rust and corrosion with reduction in the consumption of oils.
Application / Composition of Machine Tool Way Oil :
Machine Tool Way Oil 32, 68, 100 & 220 are recommended for slide way lubrication of planers, grinders, shapers by horizontal and vertical guide ways.
Typical Properties of Machine Tool Way Oil :
CHARACTERISTICS
Tool Way Oil
32
68
100
220
Kinematic Viscosity @ 40°C., cSt
30 to 34
64 to 72
95 to 105
210 to 230
Viscosity Index
90
90
90
90
Flash Point,°C (COC), Min.
190
190
210
220
Pour Point, °C, Max.
-3
-3
-3
-3
Manufacturers, Exporters and Suppliers of Machine Tool Way Oil from INDIA.
Our Quality prices products are being used in various countries like i.e. India, Srilanka, Bangladesh, Italy, New Zealand, France, Mauritius,Switzerland, Pakistan, Nepal, Myanmar, Vietnam, Thailand, Malaysia, Singapore, Philippines, Middle East Countries - UAE cities as Sharjah, Dubai, Abu Dhabi, Saudi Arabia, Qatar - Doha, Oman - Muscat, Iran, Iraq, Kuwait, Jordan, Egypt, African countries i.e. Nigeria, Ethiopia, Egypt, Uganda, Mozambique, Namibia, South Africa and western countries like UK, Brazil, USA, Argentina, Uruguay, Peru & European countries like Germany, Turkey, Spain, Netherland, England More...
Delars, Distributers, Enquiries, Solicited From The Indian Space At Andhra Pradesh, Arunachal Pradesh, Assam, Bihar, Chhattisgarh, Delhi, Goa, Gujarat, Haryana, Himachal Pradesh, Jammu and Kashmir, Jharkhand, Karnataka, Kerala, Madhya Pradesh, Maharashtra, Manipur, Meghalaya, Mizoram, Nagaland, Odisha,Northeast India, Iraq, Punjab, Rajasthan, Sikkim, Tamil Nadu, Telangana, Tripura, Uttar Pradesh, Uttarakhand, West Bengal.
We have surplus capacity to produce lubricant and this extra capacity can be used to cater other parties to manufacture/filling their brand of product by way of toll blending.
DISCLAIMER: The information given here is considered to be correct & is offered for your consideration, investigation & verification. No Warranties are expressed or implied, since the use of products are beyond our control.