Automotive Oil » Gas Engine Oil
GRADES : SAE 40 & 20W-50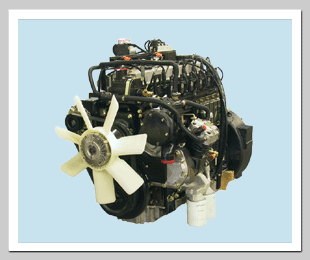 Introduction / Specification of Gas Engine Oil :
Gas Engine Oil 40 & 20W-50 are high performance premium quality Gas Engine Oil with medium ash content for light vehicles running on Compressed Natural Gas (CNG) and Liquefied Petroleum Gas (LPG). Gas engine oil have extended oil life due to excellent oxidation and nitration resistance. Medium ash content prolongs the life of the exhaust valves and spark plugs and keeps the pistons and engine clean for smooth operation. Gas engine oil are also compatible with catalytic converter fitted in the exhaust system of vehicles.
Application / Composition of Gas Engine Oil :
Gas Engine Oil 40 & 20W-50 are recommended for use in light vehicles, Buses, Taxis, Cars, Autorickshaws (4 stroke) etc. running on Compressed Natural Gas (CNG) and Liquefied Petroleum Gas (LPG).
Performance Level of Gas Engine Oil :
Meets the performance level of API CD /SF, IS: 13656-2002, EDL-2
| | | |
| --- | --- | --- |
| CHARACTERISTICS | Gas Engine Oil 40 | Gas Engine Oil 20W-50 |
| Kinematic Viscosity at 100°C., cSt, | 13.5 - 14.5 | 17.5 - 19.5 |
| Flash Point, COC°C. | 220 Min. | 220 Min. |
| Pour Point, °C. Max. | Minus 9 | Minus 21. |
| Sulphated Ash, % Wt. | 1.0 Max. | 1.0 Max. |
Manufacturers, Exporters and Suppliers of Gas Engine Oil from INDIA.
Our Quality prices products are being used in various countries like i.e. India, Srilanka, Bangladesh, Italy, New Zealand, France, Mauritius,Switzerland, Pakistan, Nepal, Myanmar, Vietnam, Thailand, Malaysia, Singapore, Philippines, Middle East Countries - UAE cities as Sharjah, Dubai, Abu Dhabi, Saudi Arabia, Qatar - Doha, Oman - Muscat, Iran, Iraq, Kuwait, Jordan, Egypt, African countries i.e. Nigeria, Ethiopia, Egypt, Uganda, Mozambique, Namibia, South Africa and western countries like UK, Brazil, USA, Argentina, Uruguay, Peru & European countries like Germany, Turkey, Spain, Netherland, England More...
Delars, Distributers, Enquiries, Solicited From The Indian Space At Andhra Pradesh, Arunachal Pradesh, Assam, Bihar, Chhattisgarh, Delhi, Goa, Gujarat, Haryana, Himachal Pradesh, Jammu and Kashmir, Jharkhand, Karnataka, Kerala, Madhya Pradesh, Maharashtra, Manipur, Meghalaya, Mizoram, Nagaland, Odisha,Northeast India, Iraq, Punjab, Rajasthan, Sikkim, Tamil Nadu, Telangana, Tripura, Uttar Pradesh, Uttarakhand, West Bengal.
Gas Engine Oil mostly used and applicable in barrels in various maintenance work shops in garages area and in Fuel injection workshops or fuel injection industries and workshops across thousands of city shops in States of India .
We have surplus capacity to produce lubricant and this extra capacity can be used to cater other parties to manufacture/filling their brand of product by way of toll blending.
Distributors Enquiries Solicited
DISCLAIMER: The information given here is considered to be correct & is offered for your consideration, investigation & verification. No Warranties are expressed or implied, since the use of products are beyond our control.