Automotive Oil » Transmission Oil
Automatic Transmission Fluid A (GRADES: TYPE A SUFFIX A OF DEXTRON 1 AND 1B OF GENERAL MOTORS, USA)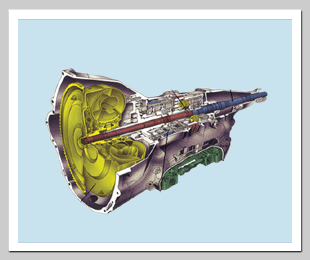 Introduction / Specification Of Automatic Transmission Fluid A :
Automatic Transmission Fluid A is a premium quality red coloured transmission fluid with low co-efficient of friction to meet Type A Suffix A specification of General Motor. easto automatic transmission fluid a is blended with highly refined base stock fortified with carefully selected additives to impart good resistance to thermal oxidation, very low temperature flow characteristics, and excellent seal compatibility with anti-wear and anti-corrosion properties. This high viscosity index oil ensures smooth powershift operation with minimum power loss.
Application / Composition Of Automatic Transmission Fluid A :
Automatic Transmission Fluid A recommended for use in both passenger cars and light trucks requiring Type A Suffix A fluid for Automatic Transmission and Power Steering Systems and Syncromesh Gear System. .
Performance Level of Automatic Transmission Fluid A :
Meets the performance level of A Suffix A of Dextron 1 And 1B of General Motors, USA
Typical Properties of Automatic Transmission Fluid A:
| | |
| --- | --- |
| TYPICAL PROPERTIES | Automatic Transmission Fluid A |
| Kinematic Viscosity at 100°C., cSt, | 7.2 (T) |
| Viscosity Index, Min. | 150 Min. |
| Flash Point, °C. (COC), | 180 Min. |
| Pour Point, °C. Max. | (-) 39 Max. |
Manufacturers, Exporters and Suppliers of Transmission Oil from INDIA.
Our Quality prices products are being used in various countries like i.e. India, Srilanka, Bangladesh, Italy, New Zealand, France, Mauritius,Switzerland, Pakistan, Nepal, Myanmar, Vietnam, Thailand, Malaysia, Singapore, Philippines, Middle East Countries - UAE cities as Sharjah, Dubai, Abu Dhabi, Saudi Arabia, Qatar - Doha, Oman - Muscat, Iran, Iraq, Kuwait, Jordan, Egypt, African countries i.e. Nigeria, Ethiopia, Egypt, Uganda, Mozambique, Namibia, South Africa and western countries like UK, Brazil, USA, Argentina, Uruguay, Peru & European countries like Germany, Turkey, Spain, Netherland, England More...
Delars, Distributers, Enquiries, Solicited From The Indian Space At Andhra Pradesh, Arunachal Pradesh, Assam, Bihar, Chhattisgarh, Delhi, Goa, Gujarat, Haryana, Himachal Pradesh, Jammu and Kashmir, Jharkhand, Karnataka, Kerala, Madhya Pradesh, Maharashtra, Manipur, Meghalaya, Mizoram, Nagaland, Odisha,Northeast India, Iraq, Punjab, Rajasthan, Sikkim, Tamil Nadu, Telangana, Tripura, Uttar Pradesh, Uttarakhand, West Bengal.
Transmission oil mostly used and applicable in barrels in various maintenance work shops in garages area and in Fuel injection workshops or fuel injection industries and workshops across thousands of city shops in States of India.
We have surplus capacity to produce lubricant and this extra capacity can be used to cater other parties to manufacture/filling their brand of product by way of toll blending.
Distributors Enquiries Solicited.
DISCLAIMER: The information given here is considered to be correct & is offered for your consideration, investigation & verification. No Warranties are expressed or implied, since the use of products are beyond our control.