Industry Specialty Oil » Concrete Form Oil
Concrete Form Oil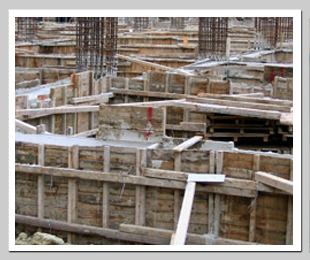 Introduction / Specification of Concrete Form Oil:
Eastto Form Oil typically used as a material to prevent concrete forms from sticking or adhering to hardened concrete. The product contains proprietary ingredients blended with select base oils that combine with reactive materials in the concrete to provide a minute film which prevents bonding of the surfaces.
Application / Composition of Concrete Form Oil:
Recommended for use where ultra-finish surfaces are required such as in formation of sleepers, pipes and astatically designed structures.
Typical Properties of Concrete Form Oil:

| | |
| --- | --- |
| CHARACTERISTICS | |
| Appearance | Clear Liquid |
| Density at 29.5 degree | .861 |
| Kinematic Viscosity at 40oC., cSt, | 12 |
| Flash Point °C | 75 |
Manufacturers, Exporters and Suppliers of Concrete Form Oil from INDIA.
Our Quality prices products are being used in various countries like i.e. India, Srilanka, Bangladesh, Italy, New Zealand, France, Mauritius,Switzerland, Pakistan, Nepal, Myanmar, Vietnam, Thailand, Malaysia, Singapore, Philippines, Middle East Countries - UAE cities as Sharjah, Dubai, Abu Dhabi, Saudi Arabia, Qatar - Doha, Oman - Muscat, Iran, Iraq, Kuwait, Jordan, Egypt, African countries i.e. Nigeria, Ethiopia, Egypt, Uganda, Mozambique, Namibia, South Africa and western countries like UK, Brazil, USA, Argentina, Uruguay, Peru & European countries like Germany, Turkey, Spain, Netherland, England More...
Delars, Distributers, Enquiries, Solicited From The Indian Space At Andhra Pradesh, Arunachal Pradesh, Assam, Bihar, Chhattisgarh, Delhi, Goa, Gujarat, Haryana, Himachal Pradesh, Jammu and Kashmir, Jharkhand, Karnataka, Kerala, Madhya Pradesh, Maharashtra, Manipur, Meghalaya, Mizoram, Nagaland, Odisha,Northeast India, Iraq, Punjab, Rajasthan, Sikkim, Tamil Nadu, Telangana, Tripura, Uttar Pradesh, Uttarakhand, West Bengal.
We have surplus capacity to produce lubricant and this extra capacity can be used to cater other parties to manufacture/filling their brand of product by way of toll blending.
DISCLAIMER: The information given here is considered to be correct & is offered for your consideration, investigation & verification. No Warranties are expressed or implied, since the use of products are beyond our control.