Specialty Oil & Wax » Transformer Oil
GRADES: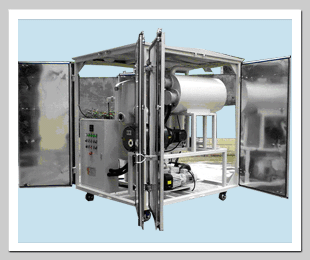 Introduction / Specification :
This Transformer Oil is having excellent insulating properties, good oxidation stability, low volatility and resistance to sludge formation. The oil is free from acid, alkali and corrosive sulphur and excellent demulsibility characteristic.
Application / Composition :
Transformer Oil recommended for use in Transformers, Capacitors and Circuit Breakers.
Performance Level :
Meets IS -335-1993 specification.
Typical Properties :
CHARACTERISTICS
Transformer Oil 335
Density at 29.5°C
0.890
Flash Point, °C (Pensky - Martin closed)
140
Pour Point °C.
Minus 6
Kinematic Viscosity at 27°C, cSt
27
Breakdown Voltage, new unfiltered / after filtration
30 / 60
Corrosive Sulphur
Non-corrosive
Oxidation Stability at 100°C, 164 Hrs.
a) Total Acidity
b) Sludge

a) 0.4
b) 0.1
Water Content, ppm
50
Dielectric Dissipation Factor (Tan d) at 90°C
-
Presence of Oxidation Inhibitor.
Nil
Transformer Oil / Oils
Transformer Oil mostly used in electrical transformers, Electric Capacitors, Circuit breakers, other electrical parts.
Manufacturers, Exporters and Suppliers of Compressor Oil, Lube Additives from INDIA.
Our Quality prices products are being used in various countries like i.e. India, Srilanka, Bangladesh, Italy, New Zealand, France, Mauritius,Switzerland, Pakistan, Nepal, Myanmar, Vietnam, Thailand, Malaysia, Singapore, Philippines, Middle East Countries - UAE cities as SHarjah, Dubai, Abu Dhabi, Saudi Arabia, Qatar - Doha, Oman - Muscat, Iran, Iraq, Kuwait, Jordan, Egypt, African countries i.e. Nigeria, Ethiopia, Egypt, Uganda, Mozambique, Namibia, South Africa and western countries like UK, Brazil, USA, Argentina & More...
Delars, Distributers, Enquiries, Solicited From The Indian Space At Andhra Pradesh, Arunachal Pradesh, Assam, Bihar, Chhattisgarh, Delhi, Goa, Gujarat, Haryana, Himachal Pradesh, Jammu and Kashmir, Jharkhand, Karnataka, Kerala, Madhya Pradesh, Maharashtra, Manipur, Meghalaya, Mizoram, Nagaland, Odisha,Northeast India, Iraq, Punjab, Rajasthan, Sikkim, Tamil Nadu, Telangana, Tripura, Uttar Pradesh, Uttarakhand, West Bengal.
We have surplus capacity to produce lubricant and this extra capacity can be used to cater other parties to manufacture/filling their brand of product by way of toll blending.
DISCLAIMER:The information given here is considered to be correct & is offered for your consideration, investigation & verification. No Warranties are expressed or implied, since the use of products are beyond our control.