Metal Working Fluid » Soluble Cutting Oil
Introduction / Specification :
Soluble Cutting Oil is a type of coolant and lubricant designed specifically for metalworking and machining processes. There are various kinds of cutting fluid, which include oils, oil-water emulsions, pastes, gels, and mists. They may be made from petroleum distillates, animal fats, plant oils, or other raw ingredients. Depending on context and on which type of cutting fluid is being considered, it may be referred to as Soluble Cutting Fluid, Soluble Cutting Oil, Soluble Cutting compound, Soluble Cutting Fluid Coolant, or Soluble Cutting Fluid Lubricant.
SYN GR Fluid 2,5,12 (GRADES: 2,5,12)
Introduction / Specification :
Syn Gr Fluid 2, 5 & 12 are water soluble synthetic grinding fluid of solution type. They are supplied in a concentrated form and are to be diluted with water in a suitable ratio. They are free from any mineral oil or fatty matter. These products are economical with good cooling and remarkable antirust properties when applied in grinding and other high speed machining operations.
Application / Composition :
Syn Gr Fluid 2, 5 & 12 are specially recommended for grinding of ferrous metals, specially for grinding of open grain cast irons which tends to rust quickly after Machining, high nickel and titanium alloys. Easto Syn Gr Fuids 2, 5 & 12 is recommended for grinding operations of Iron, Steel, Non-alloyed Steels and Nickel Chromium Steels. It should not be used for grinding aluminum, zinc, copper or magnesium alloys, tin or cadmium coated parts. Dilution range for the products varies from 1:40 min. to 1:100 max. Higher concentrations than required do not give production benefits but may lead to slight discolouration of workers skin.
Performance Level :
Besides rendering remarkable antirust properties, Syn Gr Fuids 2, 5 & 12 give longer service life to grinding wheels and good ground finish. They do not emanate obnoxious odour even when machine is shut down and fluid is not kept in circulation as they are not attacked by bacteria. The solution maintains the clarity throughout the service period. They remove grinding debris quickly and keep the wheel exceptionally clean. They do not give skin irritation when used in proper dilution range.
Performance Standard :
Syn Gr Fluid 2, 5 & 12 meet IS: 11186 -1985 reaffirmed March, 2002 standards.
Typical Properties :
| | | | |
| --- | --- | --- | --- |
| CHARACTERISTICS | Syn Gr Fluids 2 | Syn Gr Fluids 5 | Syn Gr Fluids 12 |
| Density at 15°C, gm/ml | 1.200 (typical) | 1.200 (typical) | 1.260 (typical) |
| Appearance of 10 % volume in Distilled Water | Clear liquid with Green Fluorescence | Clear liquid with Green Fluorescence | Clear liquid with Green Fluorescence |
| pH of 2 % Volume in Distilled Water | 9.50 (typical) | 9.50 (typical) | 9.50 (typical) |
| Cast iron corrosion test in 1:40 Distilled Water. | Passess | Passes | Passes |
Grades - EASTTO KUT CX, PCX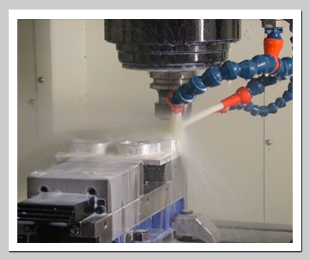 Introduction / Specification :
Eastto Soluble Cutting oils are specially designed metal working fluids containing extreme pressure additives that offers optimum performance under most difficult machining operations. These can be used on both ferrous and non ferrous metals in variety of operations. These products provide extended tool life, superior surface finishing and excellent heat dissipation characteristics.
Application / Composition :
It is recommended for a variety of cutting operations on ferrous and non ferrous metals, the application includes Grinding, Milling Drilling, Turning, Boring, Punching, Reaming, Broaching and Tapping operations. It is also used in machine tool industries like Radial drilling machine, Conventional lathe, CNC rotating tool holder, CNC machining centre, Angle shearing and vertical machining centre.
Benefits:
Outstanding emulsifying properties
Resists oil separation
Long oil service life
Delivers excellent protection to both tools and work pieces against rust and corrosion
High lubricity
Improved surface finish
Low foaming tendency
Extends tool life
Soluble Cutting Oil is Used / Needs in Machine Tool Industries Applications / Uses as below
Vertical Machining Centres, Guiding, CNC Machining Centre, CNC rotating tool holder, Ball Bar Test, Punching, Angle Shearing, Flat Shearing, Notching, Bar Shearing, Conventional Lathe, CNC engraving and milling machine, Radial drilling machine, Nut former machine, CNC Flexible Horizontal machining centre, CNC/Conventional, Fine Boring, Line Boring, Rotary indexing, Valve seat Generation & Gun Reaming, Multi-spindle drilling, Milling, Head changers, Internal spline Broaching, Gear Chamfering, Surface Broaching, Machine lines for Cylinder Block & head, Connecting Rod, CNC Turning, CNC boring, facing and drilling machine, Hydraulic punching and shearing machine, Hydraulic Press, Hydraulic power pack - for Hydraulic Oils, CNC Gear Tooth Grinding, Knurling Tool wheels, Knives - circular, friction saw blades, segmental saw blades, Dyes and mould, Forming tools, Honing machine, Gun drilling machine, Multi – Spindle Drilling, Milling, Head Changes, EDM, CNC centering and facing machine, Honing machine, horizontal, Fine boring machine, Cold define machine, CNC double column Plano drilling machine
Soluble Cutting Oil / Oils Other relevant terms: Soluble cutting oil, Cutting oil, Grinding Fluid, Cutting Fluid, Grinding fluid, Cutting tool, Machining Processes, Heavy duty soluble oil, Lubricity, Semi synthetic cutting fluid, Turning, Milling operations, SYN GR Fluid, Semi Synthetic Cutting Oil, Soluble Cutting Fluid, Soluble Cutting Compound, Soluble Cutting Fluid Coolant, Soluble Cutting Fluid Lubricant, Drilling of various machine parts.
Manufacturers, Exporters and Suppliers of Soluble Cutting Oil from INDIA.
Our Quality prices products are being used in various countries like i.e. India, Srilanka, Bangladesh, Italy, New Zealand, France, Mauritius,Switzerland, Pakistan, Nepal, Myanmar, Vietnam, Thailand, Malaysia, Singapore, Philippines, Middle East Countries - UAE cities as SHarjah, Dubai, Abu Dhabi, Saudi Arabia, Qatar - Doha, Oman - Muscat, Iran, Iraq, Kuwait, Jordan, Egypt, African countries i.e. Nigeria, Ethiopia, Egypt, Uganda, Mozambique, Namibia, South Africa and western countries like UK, Brazil, USA, Argentina & More...
Delars, Distributers, Enquiries, Solicited From The Indian Space At Andhra Pradesh, Arunachal Pradesh, Assam, Bihar, Chhattisgarh, Delhi, Goa, Gujarat, Haryana, Himachal Pradesh, Jammu and Kashmir, Jharkhand, Karnataka, Kerala, Madhya Pradesh, Maharashtra, Manipur, Meghalaya, Mizoram, Nagaland, Odisha,Northeast India, Iraq, Punjab, Rajasthan, Sikkim, Tamil Nadu, Telangana, Tripura, Uttar Pradesh, Uttarakhand, West Bengal.
Soluble Cutting Oil can be mixed and processed as toll blending product into a final product production.
DISCLAIMER : The information given here is considered to be correct & is offered for your consideration, investigation & verification. No Warranties are expressed or implied, since the use of products are beyond our control.