Metal Working Fluid » Metal Cleaner Oil / General Purpose Cleaner Oil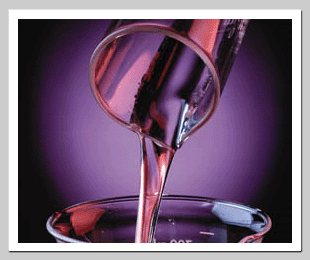 Introduction / Specification :
A Solvent based metal cleaner with no odour finds variety of uses in the following fields.
(a) Pre cleaning needs of any metal substracts for painting such as automobile, cars, buses, machinery, sign board, hoardings, exhibition panels, etc.
(b) Cleaning of minted coins, stamped/ forged metal articles / decorative piece's.
(c) Also acts as temporary rust preventive preserves rolled / coiled metal strips, wires, foils, etc.
(d) Prevents clogging of printing heads, paper in printer, screen printing maintenance etc.
Application / Composition :
Can be applied by brush, spray, swab – easily removable by wiping with cloth.
Storage:
Store in cold dry place, usage should be in well ventilated area.
Typical Properties :
Sr.No.

Properties

Eastto Met Clean

Water White
1
Appearance
2
Odour
Odourless, Non - Offensive
3
Specific Gravity @ 29.5oC
0 - 810
4
% Water Content
Nil
5
Flash point( PMCC) 0C
70 MIN.
6
Kinematic Viscosity at 40 0C, cst
1.5 - 2.0
Manufacturers, Exporters and Suppliers of Metal Cleaner Oil from INDIA.
Our Quality prices products are being used in various countries like i.e. India, Srilanka, Bangladesh, Italy, New Zealand, France, Mauritius,Switzerland, Pakistan, Nepal, Myanmar, Vietnam, Thailand, Malaysia, Singapore, Philippines, Middle East Countries - UAE cities as Sharjah, Dubai, Abu Dhabi, Saudi Arabia, Qatar - Doha, Oman - Muscat, Iran, Iraq, Kuwait, Jordan, Egypt, African countries i.e. Nigeria, Ethiopia, Egypt, Uganda, Mozambique, Namibia, South Africa and western countries like UK, Brazil, USA, Argentina, Uruguay, Peru & European countries like Germany, Turkey, Spain, Netherland, England More...
Delars, Distributers, Enquiries, Solicited From The Indian Space At Andhra Pradesh, Arunachal Pradesh, Assam, Bihar, Chhattisgarh, Delhi, Goa, Gujarat, Haryana, Himachal Pradesh, Jammu and Kashmir, Jharkhand, Karnataka, Kerala, Madhya Pradesh, Maharashtra, Manipur, Meghalaya, Mizoram, Nagaland, Odisha,Northeast India, Iraq, Punjab, Rajasthan, Sikkim, Tamil Nadu, Telangana, Tripura, Uttar Pradesh, Uttarakhand, West Bengal.
Aluminium Rolling Oil can be mixed and processed as toll blending product into a final product production.
DISCLAIMER : The information given here is considered to be correct & is offered for your consideration, investigation & verification. No Warranties are expressed or implied, since the use of products are beyond our control.
---