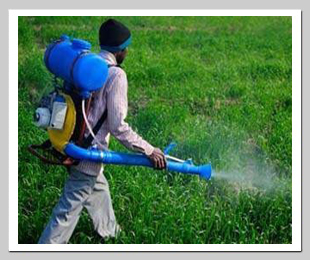 Introduction / Specification of Spent Acid :
EASTTO Spent Acid is produced during processing of Petroleum Sulphonates the concentration will be around 70% as H2SO4 and is in a liquid state.
Application / Composition of Spent Acid :
These Oils are recommended for heavy duty enclosed gear drives, with splash and circulation systems and for plain bearings, sliding surfaces & chain drives subjected to heavy shock loads where temperatures do not exceed 1000C. product can be used in the following formulations – washing powder, detergent powder, detergent cakes, scowing bar, liquid cleaners finds extensive use in fertilizers compositions such as sulphur phosphates, alum manufacture, neutralizing alkaline effluents in certain textile industries extraction of black liquid in paper pulp are other industrial applications. It is also used in manufacturing of industrial chemicals in dye and pigments,Spent acids are mostly used in the applications of Single super phosphate.
Typical Properties of Spent Acid :

| | |
| --- | --- |
| CHARACTERISTICS | EASTTO SPENT ACID |
| Appearance & Colour | Dark Brown liquid |
| Concentration | 65 - 75% |
| Density / sulphuric acid as H2SO4 | 1.7 to 1.77 |
| Solubility in water | Insoluble |
| Residue on ignitation | NMT 0.5% |
| Water Content | Nil |
Manufacturers, Exporters and Suppliers of Spent Acid from INDIA.
Our Quality prices products are being used in various countries like i.e. India, Srilanka, Bangladesh, Italy, New Zealand, France, Mauritius,Switzerland, Pakistan, Nepal, Myanmar, Vietnam, Thailand, Malaysia, Singapore, Philippines, Middle East Countries - UAE cities as Sharjah, Dubai, Abu Dhabi, Saudi Arabia, Qatar - Doha, Oman - Muscat, Iran, Iraq, Kuwait, Jordan, Egypt, African countries i.e. Nigeria, Ethiopia, Egypt, Uganda, Mozambique, Namibia, South Africa and western countries like UK, Brazil, USA, Argentina, Uruguay, Peru & European countries like Germany, Turkey, Spain, Netherland, England More...
Delars, Distributers, Enquiries, Solicited From The Indian Space At Andhra Pradesh, Arunachal Pradesh, Assam, Bihar, Chhattisgarh, Delhi, Goa, Gujarat, Haryana, Himachal Pradesh, Jammu and Kashmir, Jharkhand, Karnataka, Kerala, Madhya Pradesh, Maharashtra, Manipur, Meghalaya, Mizoram, Nagaland, Odisha,Northeast India, Iraq, Punjab, Rajasthan, Sikkim, Tamil Nadu, Telangana, Tripura, Uttar Pradesh, Uttarakhand, West Bengal.
Spent acids are mostly used in the applications of Single super phosphate.
DISCLAIMER: The information given here is considered to be correct & is offered for your consideration, investigation & verification. No Warranties are expressed or implied, since the use of products are beyond our control.