Coning Oil (GRADES: Coning Oil 10)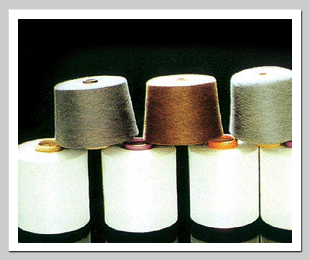 Introduction / Specification of Coning Oil:
Coning Oil 10 is emulsifiable type oil and has been formulated from highly refined mineral oil and specially selected premium surface active agents to provide appropriate antistatic property. Coning oil is non-staining, with good emulsion stability and excellent antistatic property with scourable quality.
Application / Composition of Coning Oil:
Coning Oil 10 is used for all texturising / twisting / crimping operations for synthetic yarns. Coning Oil is also used for softening and wetting the yarns during woolen / rayon cording and rayon coning operation.
Performance Level of Coning Oil:
Coning Oil 10 is a proprietary grade.
Typical Properties of Coning Oil:
| | |
| --- | --- |
| CHARACTERISTICS | Coning Oil 10 |
| Kinematic Viscosity at 40°C., cSt, | 9 to 14 |
| Colour, ASTM, Max. | 1.0 |
| Flash Point, COC, °C | 150 |
| Emulsion Stability Test for 24 Hrs. | Passes |
Coning Oil is Used / Needs in Machine Tool Industries Applications / Uses as below:
Coning Oil is mostly used in as conning oil, yarn, antistatic oil, Nylon cord, Conning operations, texturising operations, twisting operations, crimping operations, synthetic yarns, yarn softening, yarn wetting, woolen cording operation, rayon cording operation, etc.....
Manufacturers, Exporters and Suppliers of Coning Oil from INDIA.
Our Quality prices products are being used in various countries like i.e. India, Srilanka, Bangladesh, Italy, New Zealand, France, Mauritius,Switzerland, Pakistan, Nepal, Myanmar, Vietnam, Thailand, Malaysia, Singapore, Philippines, Middle East Countries - UAE cities as Sharjah, Dubai, Abu Dhabi, Saudi Arabia, Qatar - Doha, Oman - Muscat, Iran, Iraq, Kuwait, Jordan, Egypt, African countries i.e. Nigeria, Ethiopia, Egypt, Uganda, Mozambique, Namibia, South Africa and western countries like UK, Brazil, USA, Argentina, Uruguay, Peru & European countries like Germany, Turkey, Spain, Netherland, England More... ..
Delars, Distributers, Enquiries, Solicited From The Indian Space At Andhra Pradesh, Arunachal Pradesh, Assam, Bihar, Chhattisgarh, Delhi, Goa, Gujarat, Haryana, Himachal Pradesh, Jammu and Kashmir, Jharkhand, Karnataka, Kerala, Madhya Pradesh, Maharashtra, Manipur, Meghalaya, Mizoram, Nagaland, Odisha,Northeast India, Iraq, Punjab, Rajasthan, Sikkim, Tamil Nadu, Telangana, Tripura, Uttar Pradesh, Uttarakhand, West Bengal.
DISCLAIMER: The information given here is considered to be correct & is offered for your consideration, investigation & verification. No Warranties are expressed or implied, since the use of products are beyond our control.