Metal Working Fluid » EDM Oil
GRADES: 2, 3 & 4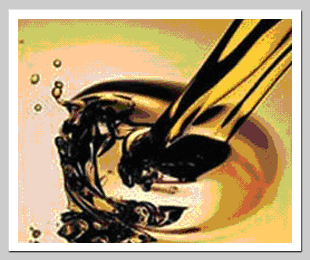 Introduction / Specification of EDM Oil :
Electric Discharge Machining Oil is a metal removal process involving the removal of material from the work piece by a series of controlled electric discharges or sparks. The tool and the work piece are insulated by a special dielectric fluid. These fluid are formulated with a highly refined, narrow cut paraffinic base stock with excellent oxidation stability which helps reduce the formation of oxidation products that will alter the dielectric strength of the fluid. The product is colourless and virtually odourless. The product exhibits a relatively high flash point that helps to reduce the possibility of fire. The low viscosity of the fluid provides good circulation through the spark gap and more rapid removal and settling of metal fines.
Application / Composition of EDM Oil :
Recommended for use in:
Dielectric fluid in finish-cut electrical discharge (spark erosion) machining operations.
Electrical discharge machining in tool and die shops, and in manufacture of electronics,extrusions, air-craft components, hardware, tools, fasteners, silver-ware, cutlery,jewellery, appliances, valves and regulators. Grinding fluid in glass grinding operations.

Typical Properties of EDM Oil :
CHARACTERISTICS

EDM Oil
Grades
2
3
4
Colour
Colourless
Colourless
Colourless
Kinematic Viscosity at 40°C, cSt
2.0 – 3.0
3.0 – 4.0
4.0 – 5.0
Flash Point, PMCC, °C, Min.
107
108
130
DI-electric Strength, KVA.
45
45
45
EDM Oil is Used / Needs in Machine Tool Industries Applications / Uses as below:
EDM Oil / Oils - mostly used as in Electric discharge machining oil, Tool Room oil, Motor Engine Oil, Extrusion Processes, Valves and Regulators, Grinding fluids etc....
Manufacturers, Exporters and Suppliers of EDM Oil from INDIA.
Our Quality prices products are being used in various countries like i.e. India, Srilanka, Bangladesh, Italy, New Zealand, France, Mauritius,Switzerland, Pakistan, Nepal, Myanmar, Vietnam, Thailand, Malaysia, Singapore, Philippines, Middle East Countries - UAE cities as Sharjah, Dubai, Abu Dhabi, Saudi Arabia, Qatar - Doha, Oman - Muscat, Iran, Iraq, Kuwait, Jordan, Egypt, African countries i.e. Nigeria, Ethiopia, Egypt, Uganda, Mozambique, Namibia, South Africa and western countries like UK, Brazil, USA, Argentina, Uruguay, Peru & European countries like Germany, Turkey, Spain, Netherland, England More...
Delars, Distributers, Enquiries, Solicited From The Indian Space At Andhra Pradesh, Arunachal Pradesh, Assam, Bihar, Chhattisgarh, Delhi, Goa, Gujarat, Haryana, Himachal Pradesh, Jammu and Kashmir, Jharkhand, Karnataka, Kerala, Madhya Pradesh, Maharashtra, Manipur, Meghalaya, Mizoram, Nagaland, Odisha,Northeast India, Iraq, Punjab, Rajasthan, Sikkim, Tamil Nadu, Telangana, Tripura, Uttar Pradesh, Uttarakhand, West Bengal.
DISCLAIMER : The information given here is considered to be correct & is offered for your consideration, investigation & verification. No Warranties are expressed or implied, since the use of products are beyond our control.