Metal Working Fluid » Gun Drilling Oil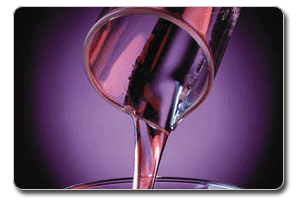 Introduction / Specification :
Eastto Gun Drilling Oil contains specially selected fatty material and active sulphur to impart extra ability of cutting operations under continuous and long working periods. Eastto Gun Drilling Oil has minimum tendency of mist forming and increases the life of filter due to low tendency of sludge formation.
Application / Composition :
Eastto Gun Drilling Oil is recommended for deep hole boring and drilling including gun drilling operations where easy swarf removal and effective cooling at the cutting point are required. Eastto Gun Drilling Oil is not recommended for use on non-ferrous metals.
Performance Level :
Eastto Gun Drilling Oil - Proprietary.
Typical Properties :
Sr.No.

Characteristics

Eastto Gun Drilling Oil

10 - 14
1
Kinematic Viscosity at 40°C., cSt
2
Flash Point, COC, °C
130
3
Copper Strip Corrosion, 3 Hrs / 100°C
4
4
Sap Value, mg KOH/gm
14
Grade ­ EASTTO GUN DRILLING OIL 12
Introduction / Specification :
Eastto Gun Drilling oil is heavy-duty oil developed for deep-hole drilling or gun drilling of cast iron, steel, high-speed steel and other alloys. It is specially formulated with oiliness additives and extreme-pressure additives that provide reduced friction and good anti-weld properties at the chip-tool interface, resulting in extended cutting tool life and good surface finishes on the machined parts.
Application / Composition :
This product is recommended for Deep hole drilling, Boring, Broaching, Gun drilling, Tapping, Milling, Threading and honing operations of cast iron, steel and high-speed steel alloys. It is also used in machine tool industries, Vertical machining centres, Conventional lathe machine, Milling machine, Radial drilling machine and in multi spindle drilling. Benefits :
Benefits :
Excellent performance in most difficult machining operations.
Reduced friction
Helps extend cutting tool life.
Good surface finish.
Permits clear view of the work piece.
Gun Drilling Oil is Used / Needs in Machine Tool Industries Applications / Uses as below:
Vertical Machining Centres, Guiding, CNC Machining Centre, CNC rotating tool holder, Ball Bar Test, Punching, Angle Shearing, Flat Shearing, Notching, Bar Shearing, Conventional Lathe, CNC engraving and milling machine, Radial drilling machine, Nut former machine, CNC Flexible Horizontal machining centre, CNC/Conventional, Fine Boring, Line Boring, Rotary indexing, Valve seat Generation & Gun Reaming, Multi-spindle drilling, Milling, Head changers, Internal spline Broaching, Gear Chamfering, Surface Broaching, Machine lines for Cylinder Block & head, Connecting Rod, CNC Turning, CNC boring, facing and drilling machine, Hydraulic punching and shearing machine, Hydraulic Press, Hydraulic power pack - for Hydraulic Oils, CNC Gear Tooth Grinding, Knurling Tool wheels, Knives - circular, friction saw blades, segmental saw blades, Dyes and mould, Forming tools, Honing machine, Gun drilling machine, Multi – Spindle Drilling, Milling, Head Changes, EDM, CNC centering and facing machine, Honing machine, horizontal, Fine boring machine, Cold define machine, CNC double column Plano drilling machine, Deep hole drilling, Deep hole boring, Swarf removal, Effective cooling, Cutting point, Non-ferrous metals.
Manufacturers, Exporters and Suppliers of Gun Drilling Oil from INDIA.
Our Quality prices products are being used in various countries like i.e. India, Srilanka, Bangladesh, Italy, New Zealand, France, Mauritius,Switzerland, Pakistan, Nepal, Myanmar, Vietnam, Thailand, Malaysia, Singapore, Philippines, Middle East Countries - UAE cities as Sharjah, Dubai, Abu Dhabi, Saudi Arabia, Qatar - Doha, Oman - Muscat, Iran, Iraq, Kuwait, Jordan, Egypt, African countries i.e. Nigeria, Ethiopia, Egypt, Uganda, Mozambique, Namibia, South Africa and western countries like UK, Brazil, USA, Argentina, Uruguay, Peru & European countries like Germany, Turkey, Spain, Netherland, England More...
Delars, Distributers, Enquiries, Solicited From The Indian Space At Andhra Pradesh, Arunachal Pradesh, Assam, Bihar, Chhattisgarh, Delhi, Goa, Gujarat, Haryana, Himachal Pradesh, Jammu and Kashmir, Jharkhand, Karnataka, Kerala, Madhya Pradesh, Maharashtra, Manipur, Meghalaya, Mizoram, Nagaland, Odisha,Northeast India, Iraq, Punjab, Rajasthan, Sikkim, Tamil Nadu, Telangana, Tripura, Uttar Pradesh, Uttarakhand, West Bengal.
Gun Drilling Oil can be mixed and processed as toll blending product into a final product production.
DISCLAIMER : The information given here is considered to be correct & is offered for your consideration, investigation & verification. No Warranties are expressed or implied, since the use of products are beyond our control.